Electrical Blogs
Top Tips for Hiring an Electrician
Electrical repairs and installation should only ever be performed by certified and licensed electricians. It should go without saying that working with electricity can be very dangerous, and even the slightest mistake can result in electrocution or a fire hazard. That's why, no matter how small the job might seem, your electrical needs should be addressed by an electrician and not your buddy who moonlights as one. But with so many electrical contractors in Plano, TX, how do you know which one is the right one to hire? Here are some tips to consider when looking for a residential electrician.
Credentials 
Check to ensure they are a licensed electrician in Texas. You can find out about local license requirements in your area from the local building department.
Insurance
Only hire an electrician that is fully insured. An electrician should have liability insurance, so they are covered if they or anyone else is hurt during or as a result of their work, or if property or fittings are damaged.
References
Ask the electrician for references. This will allow you to find out firsthand if they performed quality work in the past that customers have been satisfied with.
Compare Costs
Get several bids or estimates for the work. Make sure the estimates are itemized and comprehensive, so you know exactly what you are being billed for and how much the completed job is going to cost.
Pay for Quality
Your homes' electrical wiring isn't an area where you want to skimp on costs. You should be prepared to pay a reasonable rate for a professional electrician to perform electrical work correctly and to code.
Common Circuit Breaker Issues
As most homeowners know, no home appliances or systems stay functional forever without some maintenance, and your home's electrical system is no different. Over time you may notice warning signs that some electrical components need repairing or replacing. Here are a few common reasons why you need electrical services in Garland, TX.
Electrical Surges
If you experience frequent electrical surges, it can be caused by anything from bad or failing electrical wiring, faulty fixtures or appliances, lightning strikes, or damage to the power lines. You should also pay attention to when these flickers occur, as that could be an indication of the cause. If the lights only flicker when it's windy, the reason could be frayed wiring, which may also cause short outages.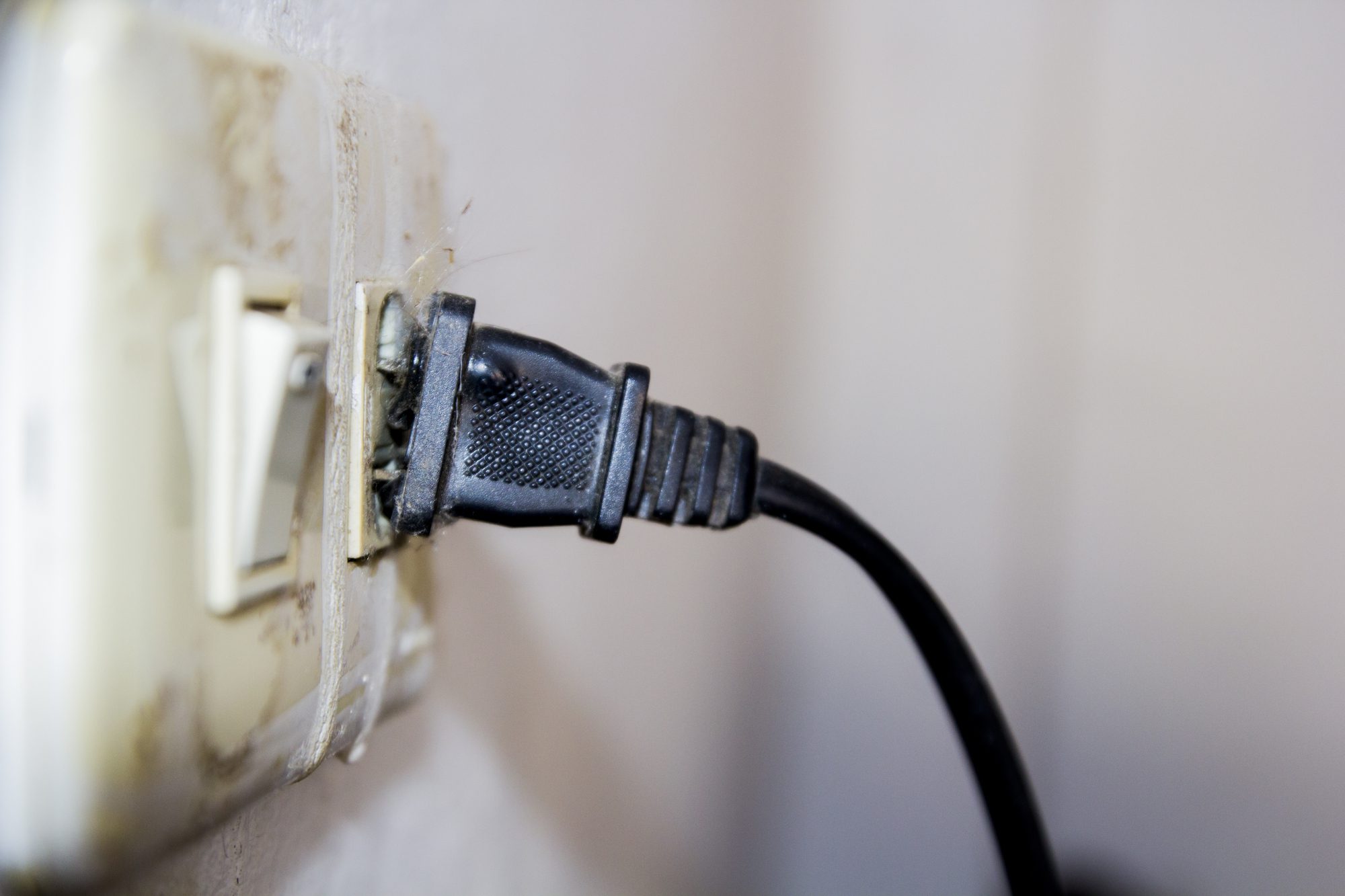 Dips in Power
Like electrical surges, sags and dips in electrical supply are often attributed to devices connected to your power grid that are faulty or made with substandard materials, and draw a lot of power when they are turned on.
Circuit Breaker Troubles
High wattage items like microwaves and hairdryers can trip the circuit breaker. A circuit breaker is designed to protect you and your home, so when it does trip, that's a sign it's doing its job. When that is the case, you'll need to add a circuit or upgrade your electrical to accommodate the higher wattage.
Uneven Lighting
If some lights around the house seem excessively bright, but others are dim, there's likely a band primary neutral connection that will need to be fixed by a professional.
High Electric Bill
If your electric bill is steadily increasing and you don't understand why, an electrician can assess the energy efficiency of your home and make needed repairs, including replacing damaged wiring and circuits.
If you're experiencing any of the typical troubles listed above, you should contact an electrician. The Richardson Ready Electric crew will help diagnose the problem with your home's electrical issues and correct them to ensure your family's safety.
What is Infrared Testing?
Infrared testing is one of the most modern and effective electrical services in Richardson offered by Richardson Ready Electric It relies on thermal imaging to search circuits inside a building's walls and identify a number of issues that might be present and endangering your power supply. Though it's increasingly popular with many contractors, you'll get the best results from your service appointment if you know exactly what this technology is capable of in the right hands.
The right electrical team for your project should be able to apply infrared testing to identify two primary problems that could cost you down the line:
Potential Overload
When too many devices or outlets draw power from the same circuit, the strain can become a serious danger. All that extra electricity coursing through your wires generates heat. Infrared imaging can locate problem circuits before they fail entirely, preventing shorts and breaker tripping.
Unusual Resistance
On the other hand, infrared testing might reveal that some circuits aren't processing enough power for your property's needs. The reasons for this can range from faulty manufacturing to unforeseen damage. Regardless of what causes areas of high resistance, getting a fast fix early eliminates downtime and avoid further damage to vital parts of your electrical system.
The Importance of Having Proper Lighting in Your Parking Lot
With all the challenges of maintaining your property's parking lot, lighting is one of the last things a business owner worries about. Though a handful of fixtures around high-traffic areas might seem like enough to meet your needs, it's essential to consider what's best for your long-term success. In this case, the DFW electrical contractors from Richardson Ready Electric recommend something a bit more extensive.
Expanding your parking lot lighting comes with plenty of advantages beyond convenience. Here are just a few to consider the next time you speak with a contracting company:
More Safety
From dissuading individuals with unsavory intentions to helping pedestrians stand out at night, proper lighting reduces the many risks of running a parking lot.
Less Liability
By the same token, keeping your property fully lit ensures that you don't face blame and claims of negligence in the unfortunate event of an accident or assault on your property.
Better Traffic Flow
When drivers can see clearly, they navigate better. That means fewer slow-downs and a better experience for your visitors.
Improved Image
First impressions are everything, and proper lighting helps your property look professional and attentive long before potential customers and guests walk through your doors.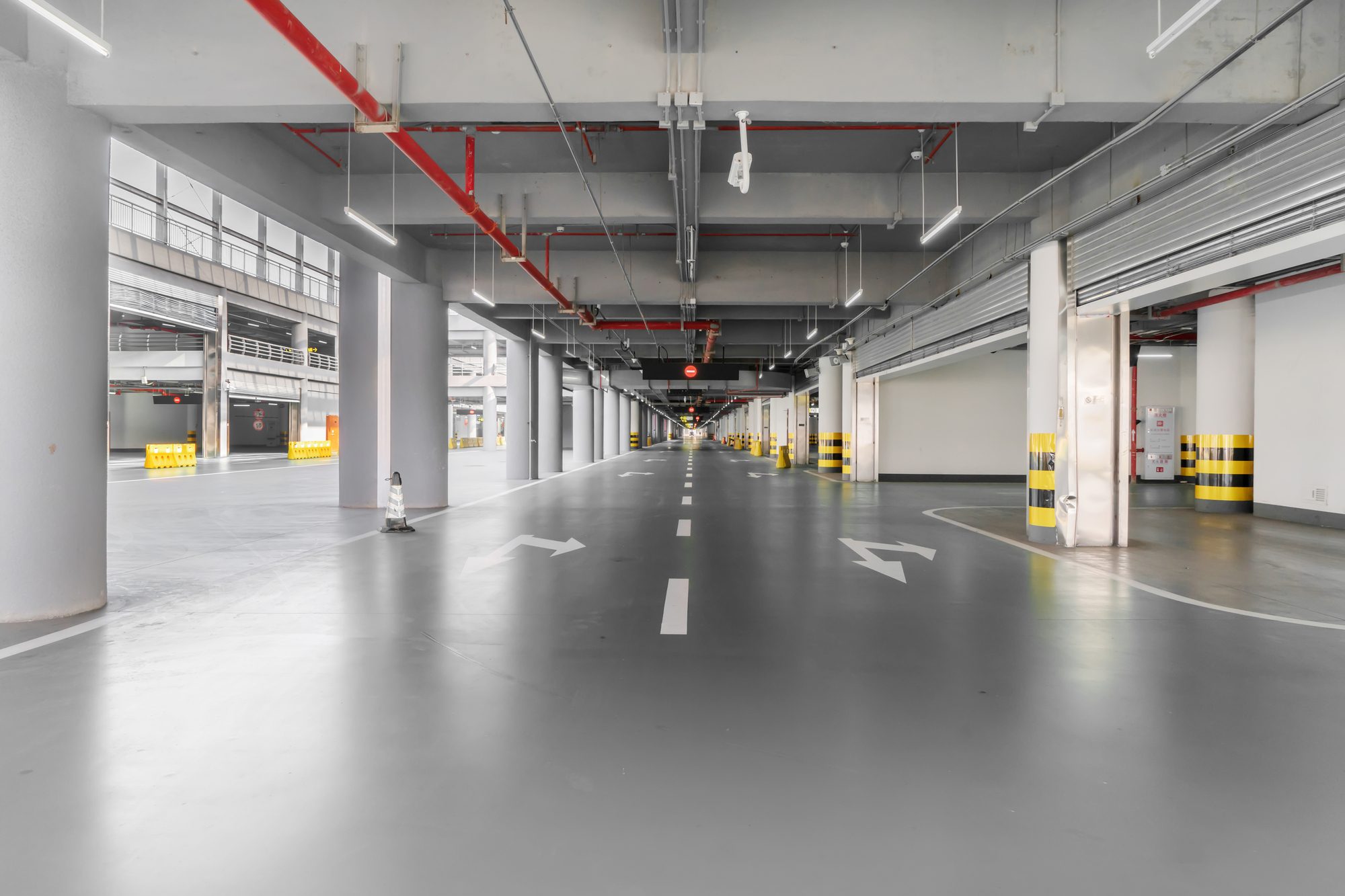 Why Hiring a Licensed Electrician Is Important
There are some household tasks which are too important to be trusted to the weekend handyman or DIYer. Wiring is one of them.
If you use a licensed residential electrician in Richardson, you know that the job is done right. That means that everything is up to code and follows all of the latest techniques, as well as uses the most modern wiring and equipment.
Professionals have the training and tools to tackle any household electrical task from adding a new plug to installing a breaker panel with equal ease. Qualified electricians meet stringent licensing requirements and often undergo additional training to keep their skills sharp and stay abreast of the latest improvements and innovations in the field. Not only is professional wiring safe, but it looks good too. You won't be faced with dangling wires and multiple drill holes from amateur mistakes.
Reputable and reliable electricians are always there for you and some firms, like Richardson Ready Electric, are prepared to meet your electrical maintenance needs round the clock. In that way, you get confidence from knowing if you have a problem with your electrical system after hours, help is just a phone call away.
Feel free to contact a licensed electrician when you have work which needs to be done. The good ones are happy to provide a free estimate and references, so you know what you are getting before they even start.
The Importance of Proper Wiring in the Home
The power of electricity is undeniable, and it must be treated with respect. It's convenient, but that doesn't mean it should be taken for granted. The care of your wiring must never be approached without an eye toward safety and sound practices.
How many times have you heard of fires that were determined to be electrical in nature? Probably quite a few if you put your mind to it. It's not the intention of this post to scare anyone, but to reinforce that it's crucial to rely on trained and experienced professionals for wiring which is done the right way.
Many homeowners trust their residential wiring in Richardson to companies like Richardson Ready Electric. If your home is wired correctly, it will adhere to all building codes and regulations and comply with the terms of homeowners' insurance policies. Not only that, if you are seeking to sell your home, safe, reliable, and modern wiring adds to the market value.
With proper wiring, things just work right. When you flip a switch or plug in an appliance, the power flows as it should, and you're not confronted with jiggling a cord or tinkering with the switch. Power flows in the proper wattages to appliances and equipment in your house. In short, you have peace of mind that your household electrical system is safe and sound.
How House Wiring Has Changed Over the Years
Electricity has been in American homes since the late 19th century, although it wasn't common until several decades later. As you can imagine, many things have changed since then, including the ways we wire our houses.
Most wiring installation between 1890 and 1910 was done using the knob-and-tube system. With this technique, individual wires protected by rubberized fabric were installed in cavities, held in place by knob insulators made of porcelain and further protected by tube insulators. While the knob-and-tube system was quite good for its time – and is still seen in some buildings today – it had many downfalls. Notably, the rubberized fabric protecting the wires only had a 25-year lifespan.
To keep wiring safe longer, people began experimenting with different materials. Between the 1920s and 1940s, electricians installed both flexible armored cable and nonmetallic-sheathed cable. Further innovations include the metal conduit (coming into use in the 1940s) and improved non-metallic wires that are more flexible. Each update has made installation easier and ensured better home safety.
Do you know how old your home's wiring is? To learn more about your residential wiring in Richardson and find out if you're due for an update, talk to an electrician. Whether or not you're currently experiencing issues, it's better to be safe than sorry.
Receiving Assistance When Your Power Is Out
When you experience a power outage in Richardson, there's no need to panic. The first thing you should do is determine whether or not the problem is isolated to just your household. Contact your utility company to determine if a neighborhood-wide outage has been reported. If so, the problem should be resolved soon without any further effort on your part. However, if the problem lies with just your home, you'll likely need to contact an electrician.
Power Outage in Richardson
A professional will be able to determine what is causing your power problem. The first thing they'll do is figure out the extent of the outage. Is power out all throughout your home or just certain areas? If the outage is partial, then the problem may be something as simple as a tripped breaker or tripped ground fault circuit interrupter. If it's a total outage, the issue might be that the power line feeding your home electricity is damaged – or that individual connections need repair.
Electrical systems are complicated and dangerous, so you need to get assistance from a licensed electrician for any necessary repairs. The right electrician will arrive to serve you promptly, accurately diagnose the problem, and have your power restored in no time.
Making Sure You Are Prepared for Stormy Weather
When severe weather blows into town, you need to know that your electrical system is up for the challenge. By making sure you are prepared for stormy weather, you might be able to avoid needing to call our DFW electrical contractors to provide repairs.
Prepare Ahead of Time
The better you are prepared for a storm, the less potential there is for it to negatively impact you. One of the smartest preparations you can make before a storm is to purchase a generator and make sure it is properly stored when you don't need it, and attached when you do. This helps you keep electricity flowing to the most important parts of your home, even if electrical wires come crashing down. You should also take the time to make an emergency family plan, just in case. This includes buying and storing any emergency supplies you might need, including water, flashlights, batteries, and non-perishable foods. You should also have an evacuation route planned as well as a place to meet if anyone becomes separated.
Before the Storm Starts
You won't be able to do much once a nasty storm comes barreling down on you. Before the worst of it comes into your area, make sure you are prepared for a power outage by unplugging any unnecessary appliances. You should also research the safest place in your home, and always keep your shoes and wallet close by in case you need to leave immediately. Furthermore, always stay up to date on the weather forecasts and alerts to know exactly what is going on.
After the Storm
When the storm is over, be careful using any tap water until you are certain it is not contaminated. Additionally, make sure you let your friends and family know that you are safe. If you have a generator, try to be generous with your neighbors so that they can have access to some electricity until the power is restored to your community.
Outdoor Electrical Safety Tips
Whether you are looking to do some chores around your yard, or want to enjoy some leisure time basking in the sun or the pool, keep these electrical safety tips in mind to prevent running into any problems.
Yard & Garden Safety
You might have a vision for what your perfect landscape will look like, but don't go trimming trees or digging holes until you have talked to our DFW electrical service. You may not always realize exactly where overhead and underground powerlines are when you are in the middle of your yard work. However, bumping into one could cause you to lose power, or worse. An electrician helps you know exactly where your lines are so you can avoid them. Also, remember that hydro poles are for power only. Do not mount anything else on them. You might have a vision for what your perfect landscape will look like, but don't go trimming trees or digging holes until you have talked to our DFW electrical service. You may not always realize exactly where overhead and underground powerlines are when you are in the middle of your yard work. However, bumping into one could cause you to lose power, or worse. An electrician helps you know exactly where your lines are so you can avoid them. Also, remember that hydro poles are for power only. Do not mount anything else on them.
Pool Safety
Most people know that water and electricity are a bad mix. Make sure that any outdoor outlets you have are equipped with Ground Fault Circuit Interrupters (GFCI) if you have a pool. This is a smart idea to follow in general for any of your outdoor circuits. Additionally, don't bring any electronics close to the pool. It is just a bad idea.
Extension Cord Safety
When using electricity outside, most people are going to need to use extension cords to get power where they need it. Make sure you are choosing the right cord, plugging it into the right place, and using it the right way to avoid potential issues.
DFW Electrical Service
Your extension cord should have the same power capacity as the item you are planning to plug in, you should always plug into a GFCI-protected outlet if you are using the cord outside, and you should never use an outdoor extension cord as a long-term power supply.
Electrical repairs and installation should only ever be performed by certified and licensed electricians. It should go without saying that working with electricity can be very dangerous, and even the slightest mistake can result in electrocution or a fire hazard. That's why, no matter how small the job might seem,…
As most homeowners know, no home appliances or systems stay functional forever without some maintenance, and your home's electrical system is no different. Over time you may notice warning signs that some electrical components need repairing or replacing. Here are a few common reasons why you need electrical services in…
Infrared testing is one of the most modern and effective electrical services in Richardson offered by Richardson Ready Electric It relies on thermal imaging to search circuits inside a building's walls and identify a number of issues that might be present and endangering your power supply. Though it's increasingly popular…
With all the challenges of maintaining your property's parking lot, lighting is one of the last things a business owner worries about. Though a handful of fixtures around high-traffic areas might seem like enough to meet your needs, it's essential to consider what's best for your long-term success. In this…
There are some household tasks which are too important to be trusted to the weekend handyman or DIYer. Wiring is one of them. If you use a licensed residential electrician in Richardson, you know that the job is done right. That means that everything is up to code and follows…
The power of electricity is undeniable, and it must be treated with respect. It's convenient, but that doesn't mean it should be taken for granted. The care of your wiring must never be approached without an eye toward safety and sound practices. How many times have you heard of fires…
Electricity has been in American homes since the late 19th century, although it wasn't common until several decades later. As you can imagine, many things have changed since then, including the ways we wire our houses. Most wiring installation between 1890 and 1910 was done using the knob-and-tube system. With…
When you experience a power outage in Richardson, there's no need to panic. The first thing you should do is determine whether or not the problem is isolated to just your household. Contact your utility company to determine if a neighborhood-wide outage has been reported. If so, the problem should…
When severe weather blows into town, you need to know that your electrical system is up for the challenge. By making sure you are prepared for stormy weather, you might be able to avoid needing to call our DFW electrical contractors to provide repairs. Prepare Ahead of Time The better…
Whether you are looking to do some chores around your yard, or want to enjoy some leisure time basking in the sun or the pool, keep these electrical safety tips in mind to prevent running into any problems. Yard & Garden Safety You might have a vision for what your…